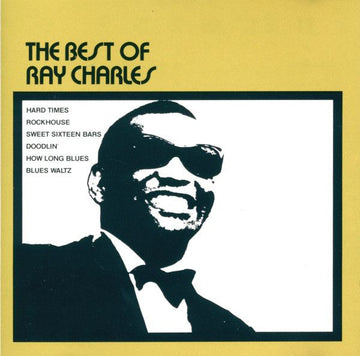 An outstanding copy with solid Double Plus (A++) sound or close to it from start to finish – fairly quiet vinyl too

Like any compilation the sound varies from track to track, but most of the material here sounds WONDERFUL

This collection of instrumentals gives you a taste of Ray's prowess at the piano, with surprisingly good sound to boot

All these recordings are from the late 50s, including a live performance from the Newport Jazz Festival
The sound is tonally correct, Tubey Magical and above all natural. The timbre of each and every instrument is right and it doesn't take a pair of golden ears to hear it. So high-resolution too.
If you love '50s and '60s jazz you cannot go wrong here. Ray Charles was a genius (it's his nickname for heaven's sake!) and the original music on this record is just one more album's worth of proof of that fact.
You may have noticed that Tom Dowd, the recording engineer for these tracks, receives a fair amount of criticism on our site. We're not always fans of his work on rock albums, but on jazz music he usually managed to do a great job. The sound is open, sweet, transparent, rich — all the stuff we like here at Better Records.
Just drop the needle on the first track, Hard Times. The brass is breathy and full-bodied, the piano has real weight, and the vocals sound Right On The Money. The extended solos by David Newman on tenor sax are especially brilliant.
If you want a good Blues based Jazz record, performed by men who were at the height of their powers, you can't go wrong with this one. All these recordings are from the late 50s, including a live performance from the Newport Jazz Festival. (more…)