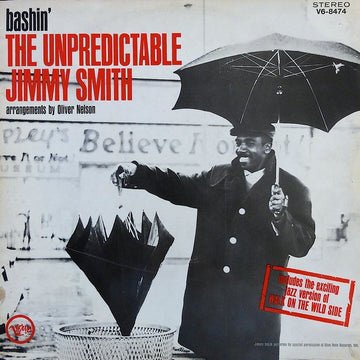 An outstanding copy of this Big Band Jazz classic led by Jimmy Smith with solid Double Plus (A++) sound or BETTER throughout
If you own only one Jimmy Smith album, make it this one – with Oliver Nelson's arrangements ferociously blasting away, at good loud levels the first side here has the power to swing like you will not believe
5 stars: "On the first half of the program, Smith was for the first time joined by a big band. Oliver Nelson provided the arrangements, trumpeter Joe Newman and altoist Phil Woods have a solo apiece, and "Walk on the Wild Side" became Smith's biggest hit up to that point."
This is tube mastering at its finest. Not many vintage tube-mastered records manage to balance all the sonic elements as correctly as this copy does.
For us audiophiles both the sound and the music here are enchanting. If you're looking to demonstrate just how good 1962 All Tube Analog sound can be, this killer copy will do the trick. (more…)