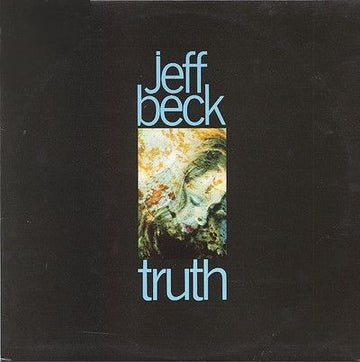 With a Triple Plus (A+++) shootout winning side one and a Nearly Triple Plus (A++ to A+++) side two, this copy is just about as good as it gets

Easily – and by a wide margin – the best sounding record Jeff Beck ever made – thanks Ken Scott! (And thank you, CBS, for the exceptionally quiet vinyl)

This pressing embodies the Big Rock Sound, the kind we go crazy for here at Better Records

Really fun music – it's a blast to hear Rod Stewart fronting such a heavy rock band

AMG 5 Stars "…almost as groundbreaking and influential a record as the first Beatles, Rolling Stones, or Who albums."
This is a SHOCKINGLY good sounding pressing of Truth, Beck's As-Heavy-As-I-Can-Make-It Rock debut, the kind of record that would define Classic Rock for the next forty plus years.
The soundstage is absolutely HUGE, while the presence and transparency of this copy go way beyond most pressings. Great rock and roll energy too of course — without that you have nothing on this album.
Note how spacious, big, full-bodied and DYNAMIC both sides are. That's why they're White Hot or close to it. I am pleased to report that the whomp factor on these sides was nothing short of MASSIVE. With tons of bass these sides have what it takes to make the music ROCK. (more…)