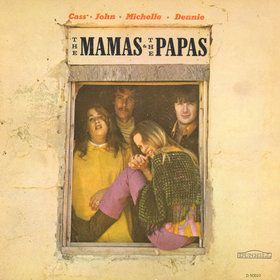 This superb pressing boasts insanely good Shootout Winning Triple Plus (A+++) sound on side one and an outstanding Double Plus (A++) side two

Clear, rich, present vocals, tons of Tubey Magic, and a solid bottom end; this quintessential 60's pop album really comes to life here

4 stars: "Sometimes art and events, personal or otherwise, converge on a point transcending the significance of either… For the Mamas & the Papas, it happened twice, with their first album, If You Can Believe Your Eyes and Ears, and, on a more complex level, with this album."
This album is ridiculously difficult to find good sound for, but this pressing finally hit the mark! While we have to wade through dozens of copies to find one this impressive, we're happy to do it because we love records and we love the music of The Mamas and the Papas.
Unfortunately, most copies of this album sound like distorted cassettes. They're clearly made from tapes that are at least one and probably more like two or three generations down from the master two-track mix.
The CD that Hoffman cut for MCA back in the day can be quite good, and the Creeque Alley double CD set sounds fine to these ears as well. But they're CDs. They won't satisfy the serious analog devotee.
Enough about that stuff. Let's talk about the sound of the best pressings. (more…)