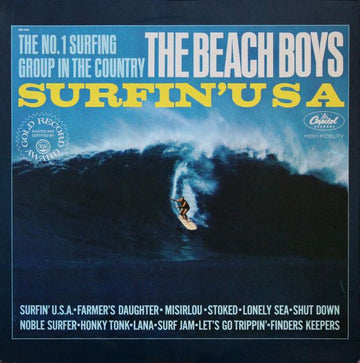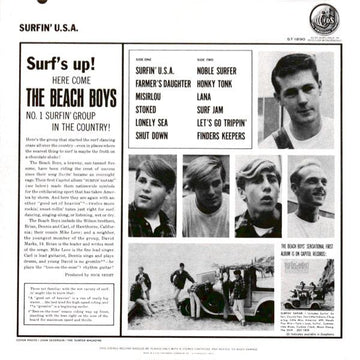 An excellent reissue pressing of this Beach Boys classic from 1963 – this one earned Double Plus (A++) grades for sound or BETTER – fairly quiet vinyl too

The sound is big, open, rich, full-bodied and spacious, with the performers front and center (as well as left and right)

4 stars: "The real breakthrough… The LP was a huge hit, vital to launching surf music as a national craze, and one of the few truly strong records to be recorded by a self-contained American rock band prior to the British Invasion."
NOTE: Vintage covers for this album are hard to find in clean shape. Most of them will have at least some amount of ringwear, seam wear and edge wear. We guarantee that the cover we supply with this Hot Stamper is at least VG, and it will probably be VG+. If you are picky about your covers please let us know in advance so that we can be sure we have a nice cover for you.
It's hard to find great sounding Beach Boys records, so when we first heard a Hot Stamper of this title we were blown away. The sound is big, open, rich and full, with the performers front and center (as well as left and right). The highs are extended and silky sweet. The bass is tight and punchy. And this copy gives you more life and energy than others by a long shot (more…)