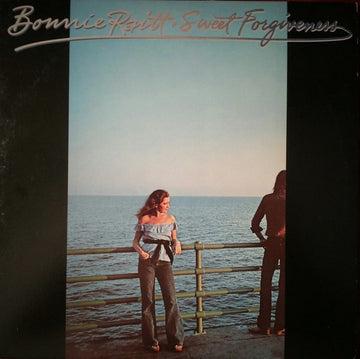 With a nearly Triple Plus (A++ to A+++) side one and a seriously good Double Plus (A++) side two, this copy will be very hard to beat – exceptionally quiet vinyl too

Full-bodied and warm, with harmonically rich guitars as well as real immediacy to Bonnie's heartfelt vocals, this is the classic sound of Seventies Rock

The sound is big, bold, clear, rich and dynamic, which wouldn't mean anything if the music weren't good, but this actually happens to be Bonnie's best album in our opinion, with Home Plate a close runner-up
I learned recently that Jack Haeny is one of the two engineers on this album, which goes a long way toward explaining the excellent '70s analog sound. He worked on The Pretender, Don't Cry Now, and many of the early and quite wonderful sounding albums Judy Collins did for Elektra in the earlier part of the decade. This guy knows sound.
(A good copy of The Pretender is an amazing Demo Disc that will put 99% of all the rock records you've ever played to shame. But the truly Hot Stamper pressings are few and far between, so most audiophiles have no idea how well recorded that album is. The piano is HUGE.) (more…)