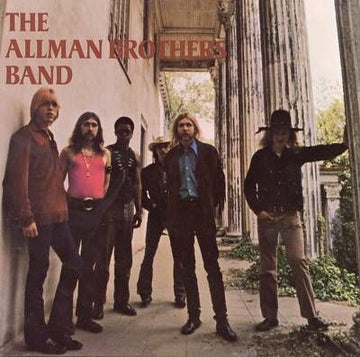 An excellent copy of the band's debut, with seriously good Double Plus (A++) grades on both sides and reasonably quiet vinyl, especially on side one

Forget whatever dead-as-a-doornail Heavy Vinyl record they're making these days – if you want to hear the Tubey Magic, size and energy of this wonderful album, a vintage pressing like this one is the way to go

4 1/2 stars: "This might be the best debut album ever delivered by an American blues band, a bold, powerful, hard-edged, soulful essay in electric blues with a native Southern ambience. There isn't a bad song here, and only the fact that the group did even better the next time out keeps this from getting the highest possible rating."
This album has some of the ABB's very best music and on a copy like this, sonics, but man is it tough to find a good one. We've been picking these up for years and the fact that it took us until 2016 to get any copy at all on the site should tell you something.
Here's a perfect example of an album that's so mediocre on the average pressing that we had practically given up hope of hearing the record sound good. But we're not ones to run away from a challenge, so we kept picking up copies, figuring out a few things in the process. Eventually, we made real progress and today we can proudly post a copy that's beyond worthy of Hot Stamper status. (more…)