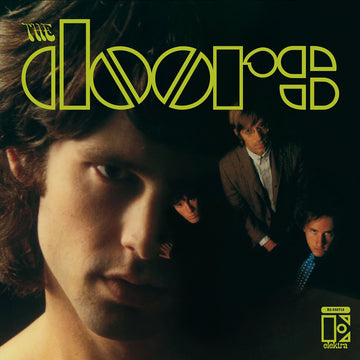 An outstanding copy of the band's debut with solid Double Plus (A++) sound from start to finish – we guarantee you've never experienced The Doors like this!

The sound is incredibly big, rich and spacious, with a rock solid bottom end and energy that puts the lie to the modern veiled, lifeless reissue

Only the right Gold Label originals can win a shootout, and few of them are not going to have condition issues, but the two here are fairly minor all things considered

A must-own album "whose nonstop melodicism and dynamic tension would never be equaled by the group again, let alone bettered."

5 stars: "A tremendous debut album, and indeed one of the best first-time outings in rock history, introducing the band's fusion of rock, blues, classical, jazz and poetry with a knockout punch."
Superb sound on this copy of the Doors self-titled classic! You won't believe how good the sound is here — big and rich with plenty of bottom end and an energy level that's really something to hear! Thanks, Bruce Botnick, you da man!
Honestly, we must return or reject 80% of the copies that come through the door, which should go a long way towards explaining why they hit the site with such irregularity. We know what the best stampers are and have for quite a while. What we have a devil of a time doing is finding anyone selling the album who knows how to grade it properly, especially when it comes to the kind of groove damage that's common to records played on turntables that lack anti-skate. (more…)