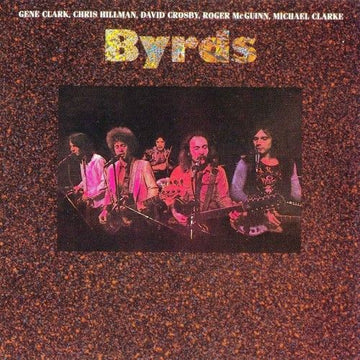 This outstanding pressing boasts solid Double Plus (A++) sound or BETTER from first note to last – fairly quiet vinyl too

Rich, tubey, solid, with tight, note-like bass, what early Byrds record sounds this good?

Top quality covers of great songs by Joni Mitchell (For Free) and Neil Young (Cowgirl in the Sand, See the Sky About to Rain)
*NOTE: On side one, a crackly edge is lightly stitchy for the first five revolutions.
The album features the original Byrds lineup of McGuinn, Gene Clark, Michael Clarke, David Crosby, and Chris Hillman.
Even though this is not one of The Byrds' stronger albums, it does have some very nice material. For Free on side one may very well be the high point of the album for me. They also do a nice version of Neil Young's Cowgirl In The Sand. (more…)